DAVID BURNS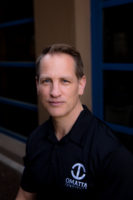 His degrees have provided him with training in primary care, modern diagnostics, herbal medicine, homeopathy, physical medicine, and clinical nutrition. However, his passion and practice emphasis is in sports medicine and functional neurology.
Clinic Information:
Clinic Summary:
The OMATTA programs are comprehensive and offer a continuum of care. 
They are designed to facilitate the recovery from the impairments of traumatic brain injuries, concussions, regardless of the cause, while progressively maximizing brain and body performance for the stability of systems, as well as for prevention.  First recovery, and then performance, but all while considering how all systems are functioning, and what are the limiting factors to recovery (e.g. neurological, cardiovascular, respiratory, musculoskeletal, endocrine, gastrointestinal).