David Testerini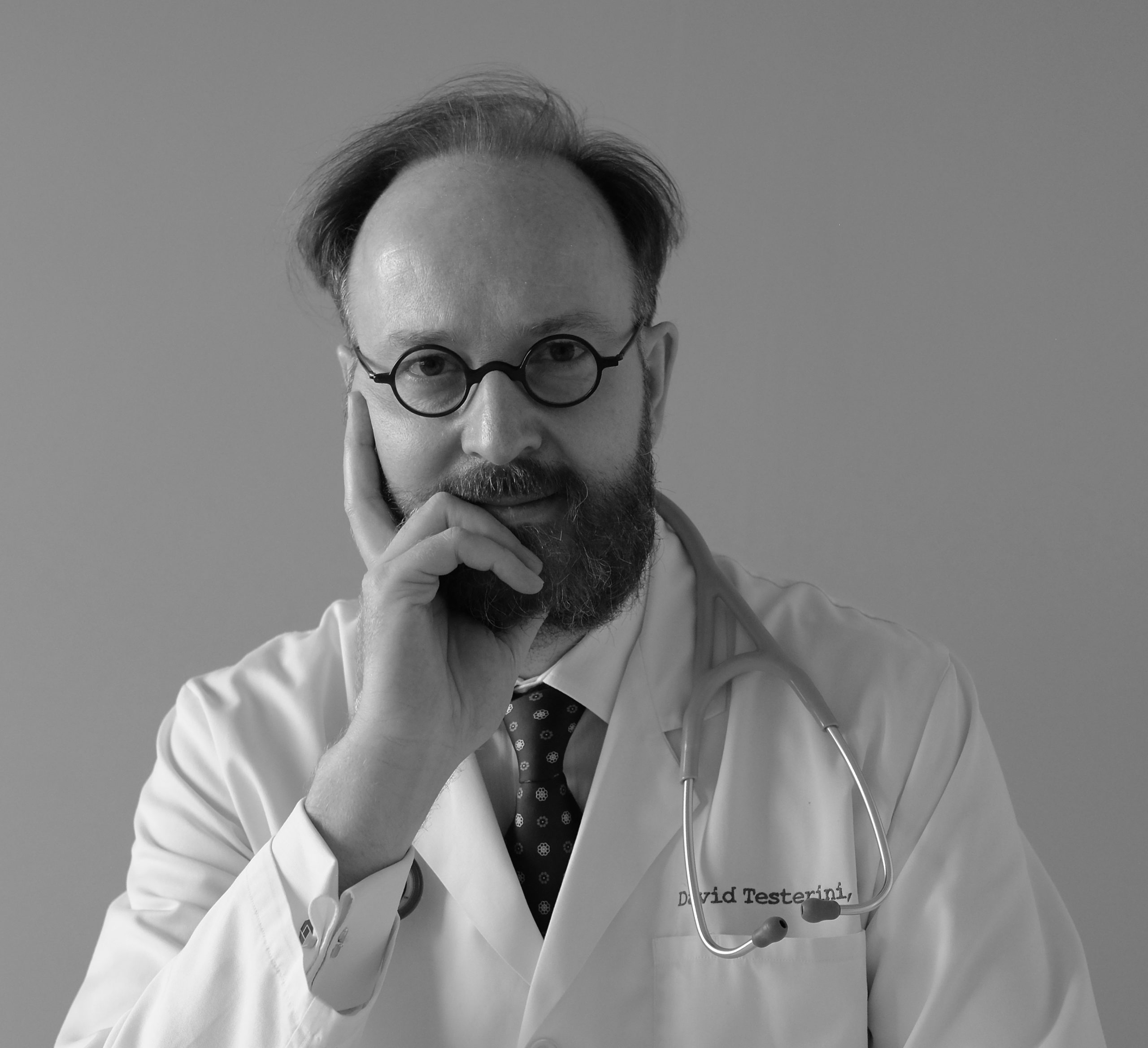 Medical Doctor (Europe, Italy)
Doctor of Chiropractic, NWCC
DACNB
FACFN
Licentiate in Bioethics, Vatican (Rome)
Clinic Information:
Clinic Summary:
Dr. David F. Testerini
is an internationally renowned clinician who has been serving his profession and patients from around the world, since 1992.
Dr. Testerini is a 2005 graduate of Harvard Medical School in Medical Acupuncture. He holds a medical degree
summa cum laude
from the University of Perugia, in Italy. Dr. David Testerini obtained a Doctor of Chiropractic from Northwestern Health Science University in Minneapolis in 1992.
He holds Board Certification in Chiropractic Neurology through the American Chiropractic Neurology Board.
Dr. David Testerini is a Fellow of the American College of Functional Neurology.
He also holds a degree in the pluridisciplinary field of Bioethics: he graduated
summa cum laude
from the Pontifical Atheneum
Regina Apostolorum
(UPRA, Vatican, Rome)
with a thesis on mind-body problem and specialized in Neuroethics. In 2019 received the Academic Excellence Award in Bioethics, UPRA.
Dr. David Testerini blends his background in pain physiology
with years of advanced post doctorate training in Functional Medicine and Neuro-rehabilitation to provide a comprehensive and unique approach to patient care.  He has expertise in post traumatic brain injury, vestibular and movement disorders, and various neurological disorders and is able to assist in the non-pharmaceutical treatment of these conditions in all age groups. He is director of the clinic CIMA (Interdisciplinary Center for Applied Medicine & Integrative Wellness), a multidisciplinary practice of physicians specializing in the diagnosis, treatment and rehabilitation of complex health issues, as well as longevity medicine. Dr. David Testerini works with numerous professional athletes and utilizes a unique brain based approach to help them maximize their function.