Jared A. Leon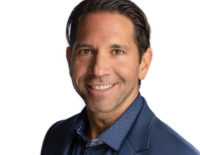 Dr. Jared Leon has embraced his work with a passion rarely seen in the healthcare community. Rather than focusing on a patient's particular symptoms, Dr. Leon concentrates upon the innate wellness harbored within the human body, thus allowing the body's natural and powerful forces to overcome afflictions.
He performs his work non-invasively, with gentle external corrections of one's own architecture to restore neural pathways from interference. Since it is ultimately these pathways that govern our health and well-being, he reinforces and facilitates the neurological system's natural ability to maintain a body's health. He also utilizes high technological neurological equipment to better analyze objective information and offer cutting-edge neurological treatments and rehabilitation.
Dr. Leon firmly believes it is the duty of a healthcare professional to maintain wellness, by rooting out the cause of health problems, not just treating the symptoms of an illness. He strives to restore the body to peak performance, thereby minimizing the chance of illness and its debilitating results.
Clinic Information:
Clinic Summary:

Leon Chiropractic is made up of a unique team of healthcare workers that truly care for the individual and embrace human relationships. We at Leon Chiropractic look forward to working with you so that you can live a life of complete health and vitality.  We have a diverse view of cutting edge healthcare and applications via various chiropractic techniques and neurologic specialties. Get excited and get ready to live your best life!