Jinaan Jawad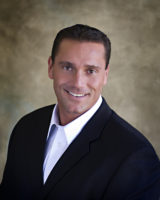 Diplomate of the American Chiropractic Neurology Board, Fellow of the American College of Functional Neurology, Fellow of the International Academy of Medical Acupunture
As a dedicated and compassionate physician with a successful clinic since 2006, I have developed a passion for the brain-body connection and the basic and clinical sciences which are an important and integral part of this connection. My desire is to educate all my patients and students on how the spinal and nervous systems work, the benefits of alternative and complimentary medicine and to provide them with impeccable care through my broad-based knowledge and training. I have a strong belief in the relationship between the spiritual, social, environmental, and healthy lifestyle aspects of living.
I am a 'forever student' and constantly educating myself to better my patients. I am a board certified chiropractic neurologist and acupuncturist. I am also a diplomat for the American Chiropractic Neurology Board, Certified Functional Medicine Practitioner, Fellow of the American College of Functional Neurology as well as Fellow of the International Academy of Medical Acupuncture. In addition, Adjunct Professor of Human Anatomy and Physiology at College of DuPage since 2014.
Clinic Information:
Clinic Summary:
CHICAGOLAND CHIROPRACTOR
At Total Health DuPage Chiropractic, we don't only treat aches & pains on the surface; we use natural, proven, effective methods to personalize treatment to correct underlying issues that are causing your pains and ailments.
Certified Functional Medicine Practitioner.  
Advanced training in Functional Blood Chemistry Analysis with emphasis on Thyroid, Immune System and Gastrointestinal Disorders. Advanced Training in Functional Endocrinology with emphasis on Hypothyroid, Hashimoto's, Type II Diabetes, Male and Female Hormonal Imbalances and Autoimmune Conditions.
I also delivers seminars to the general public on a wide variety of topics, including:
Women's Health: Women's Brain Health

Benefits of Cholesterol

Nutrition: Going Gluten-Free

Chronic Pain: Fibromyalgia

Adrenal Glands & the Thyroid Connection