Joel Schwartz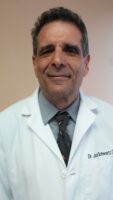 Dr. Schwartz is an experienced chiropractic physician who has over 27 of practice experience. He has been trained in the areas of orthopedics, rehabilitative exercise, functional medicine, neurology and vestibular rehabilitation.
Dr. Joel is a former assistant professor of Gross Anatomy at Western States Chiropractic College. He also instructed in Chiropractic Technique at the same school. He has spent over 2,000 hours in the study and teaching of human anatomy through cadaver dissection.
Diplomate American Board of Chiropractic Neurology
Fellow American Board of Vestibular Rehabilitation
Extensive post graduate training in functional medicine and rehabilitative exercise
Clinic Information:
Clinic Summary:
Our office is located in central New Jersey. We provide neurological and orthopedic rehabilitation with a special emphasis on the following challenges:
Chronic pain
Headaches/migraines
Vertigo/dizziness
Balance disorders
Alzheimer's Disease and mild cognitive impairment
Movement disorders including Parkinson's disease
Stroke rehabilitation
Anxiety/depression
We also provide internet based evaluation and treatment when appropriate for the above challenges.