Matthew J. Stevens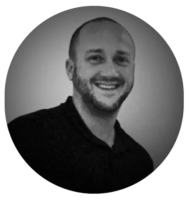 In 2007, Dr. Stevens earned his Doctor of Chiropractic degree from Palmer College of Chiropractic. With a bit of hard work and determination, he crossed the Atlantic Ocean to build his dreams of becoming a top health care provider in Europe. This experience allowed him to not only serve patients but a chance to experience the World outside what he had previously known. Today, however, he has realized his potential to create a clinic and revolutionary concept of delivering a higher level of quality care through the vast knowledge he's acquired over the past decade. Dr. Stevens's knowledge and experience gives him confidence to take what our educational systems have ingrained in us and functionally implement those strategies effectively with our patients.
Working with some of the world's leading Doctors of Chiropractic and Functional Neurologists, Dr. Stevens has been actively engaged in performing the Worlds leading functional neurological rehabilitation programs with a knowledge and understanding for maximizing patients results when possible.
These achievements are indicative of the quality and caliber of Dr. Stevens entire professional career – identifying through a complex examination protocol, advanced diagnosing abilities and non-invasive functional intervention. It goes without mentioning that the strength of Dr. Stevens hands-on experience and skills has been vital to his success in my previous clinical settings. Further, my ability to build cooperative professional relationships and deliver what we have promised to our patients has accelerated our development.
Clinic Information:
Clinic Summary:
The 'Mediterranean Brain & Spine Center' hosts one of Europe's top, clinical teams when it comes to non-invasive diagnosis, prognosis and treatment for complex conditions that impact the brain, spine & nervous system. A team-based approach offers patents a unique combination of therapies that are focused on promoting positive neuroplasticity.
Our facility is located in Malta, the heart of the Mediterranean Sea, and offers intensive treatment programs to patients traveling in from all over the World. Malta is traditionally known as a nursing station and center for healing; with it's endless touristic opportunities, island oasis and international vibe, it's a great place to bring the family when enrolling in an intensive neurorehabilitation program.
With advancements in technology, we're able to continue to work with our international patients even after they return home. Virtual consultations and prescribed home care therapies allow us to follow the patients progress remotely. This is an important part of our programs as we encourage lifestyle changes and integration into daily life.