Russel Schroder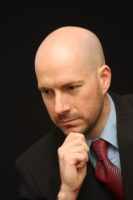 Dr. Russ Schroder practices in Ohio and is the author of 3 books and Lead Editor of the Cartilage & Nerve Regeneration Research Review 2015-2016.
Clinic Information:
Phone Number: 740-454-1747
Website: https://AskDrRuss.com
City: Zanesville
State/Province: Ohio
Country: United States
Clinic Summary:

Dr. Russ has two offices in Ohio. One in Zanesville, one in Sugarcreek. He specializes in treating chronic pain.