Tom Gross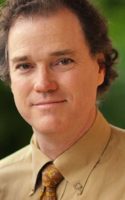 Dr. Tom Gross earned his Doctorate in Chiropractic at Parker College in January 1994. He earned his Chiropractic Neurology Diplomate in January 2005 with the American Chiropractic Neurology Board. He was awarded a Fellowship from the American College of Functional Neurology in August 2009 and earned a Fellowship from The American Board of Childhood Developmental Disorders October, 2010. Dr. Gross achieved Certified Nutrition Specialist status with the Ceritification Board for Nutrition Specialists July 2010. Dr. Tom Gross offers highly specialized health care bringing the big picture of health and wellness together for those who fall through the cracks with standard care.
Clinic Information:
Phone Number: 8288918868
City: Mills River
State/Province: North Carolina
Country: United States
Clinic Summary:

Mills River Family Chiropractic offers the best in Natural Healthcare for all ages. Our services provide safe effective healthcare alternatives for you and your loved ones. We offer exceptional chiropractic, massage, nutritional, pre and post-natal, neurological as well as specialty care for chronic conditions. Our goal is to support you and your loved ones in achieving and maintaining optimal health.